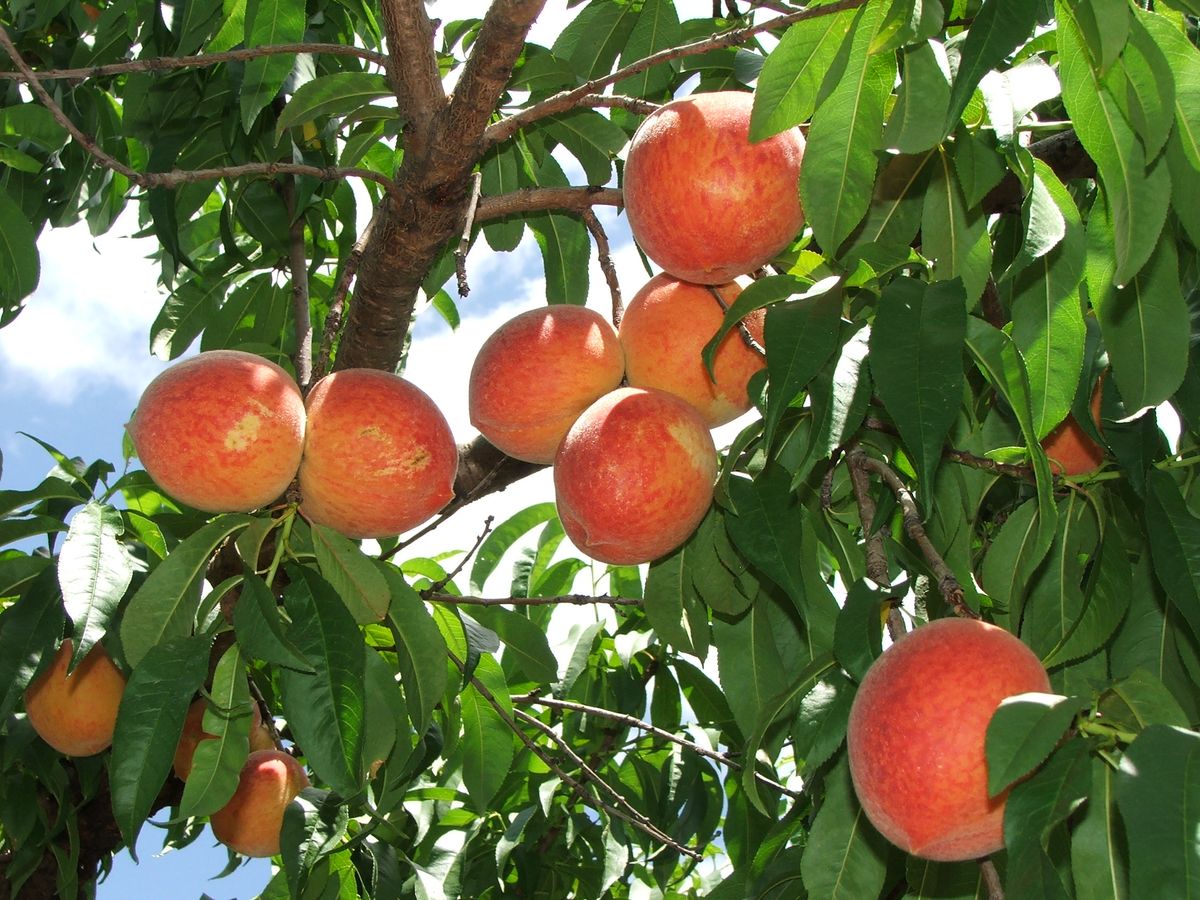 Peach Varietals
May Varieties:
Tex King, Regal, June Gold
June Varieties:
June Gold, Dixie Red, Sweet Loriann, Ruby Prince, Gala, Harvester, Carolina Belle, Flavorcrest, Cary Mac
Sweet Loriann is an early June white fleshed peach of very high sugar content. In 2004, we discovered a white limb sport off an older, yellow peach variety that is no longer grown commercially. With grafts off of this limb sport, we now have our very own peach, not found anywhere else in the world. For sweetness and taste, it is a favorite of our customers.
July Varieties:
Blaze Prince, Red Globe, Dixieland, Red Skin, Ouachita Gold
August varieties:
Ouachita Gold, Flame Prince, Parade
New plantings for the future:
Flavorich, Bounty, Loring
Other Fruit:
Plums: late May to early June
Blackberries: mid May to late June
Sorry, we do not have pick your own available